Subscribe to the World Voicemail service.

We'll help you manage your call diversion settings. Don't worry, it's reversible and safe at any time.

You're all set! You'll get a notification when you get a new voicemail.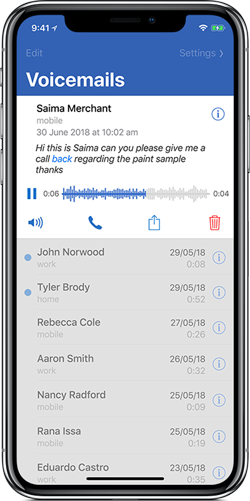 Read or Listen
For the first time on the App Store, you can discreetly read automatic transcripts of your voicemail. Want to listen to them? That's easy, just press play.
Beautiful to Use
Your messages are beautifully laid out and can be accessed in any order. Just tap one to view and listen.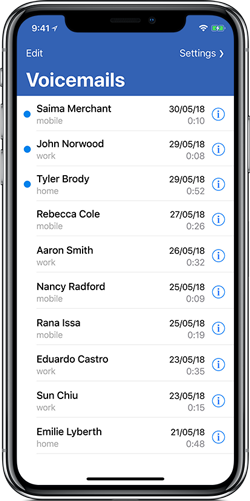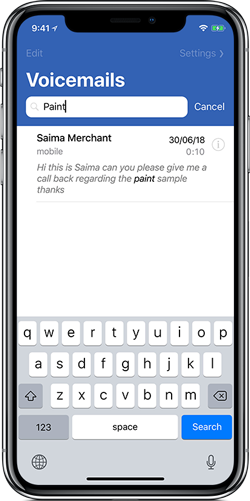 Search
Forgot what Mum asked to bring to dinner this weekend? Our search tool makes it easy! Just search for 'dinner' and instantly see relevant voicemails.
Personalised Greeting
When was the last time you changed your voicemail greeting? In World Voicemail, you can record a new greeting in just a couple clicks. Change it every season, or if you're away on holiday.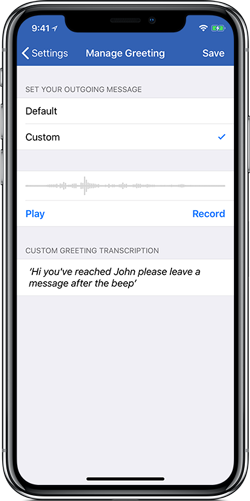 Do more with your voicemail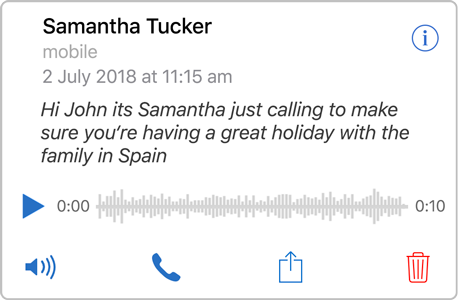 Listen on loudspeaker in a click