REAP THE BENEFITS OF A VOICEMAIL OFFERING

Reduction in Churn

 Shift in Off-Peak Hours

Rise in Data Revenue
Delight your customers with Visual Voicemail
Typically, we access voicemail by manually dialling tones. With World Voicemail, voicemail becomes an easy and convenient tool that your customers will love.
 
Browse through voicemails in any order
Messages are beautifully laid out for quick access. Just tap one to view and listen.

A new direct communication channel opportunity
Combine a variety of news, alert and promotional channels to drive customer engagement KPIs.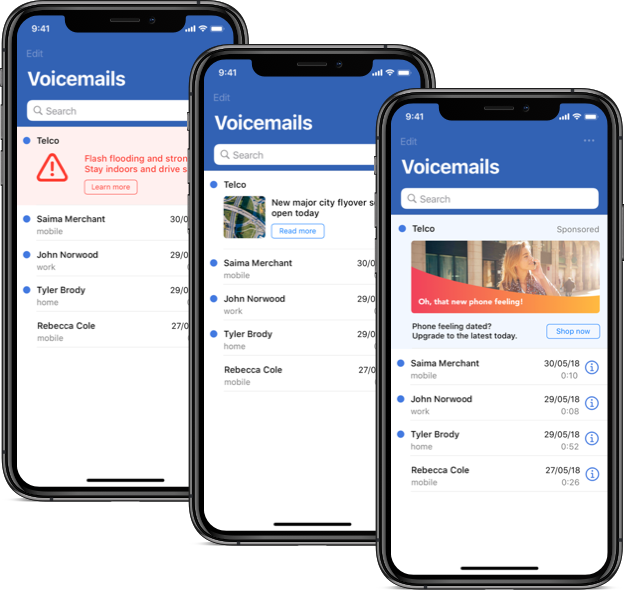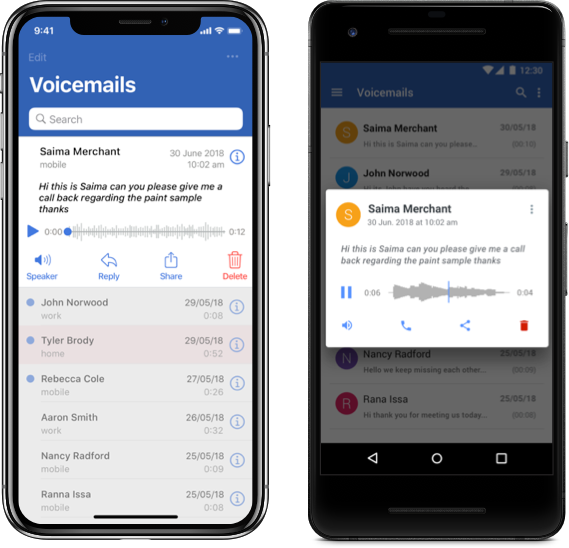 Tailor the experience
World Voicemail can be tailored for your audience to match your brand and their preferences.

Read or listen to voicemails
Reading your voicemail is amazing to start. The App also supports Multi-Language transcription to suit your audience.

More Control
Voicemail now has more control. Replay, call back, delete and share messages quickly. Convenience is here.
Features that make loyal customers
Create a simple user experience that creates user 'stickiness' and reduces churn.

Revolutionary Text-Searchable Voicemail 
Seamless and useful, searching voicemail by keyword is a new feature no one wants to lose.

Available on iOS and Android
Covering over 96% of smartphone users, you can put the App in the hands of millions.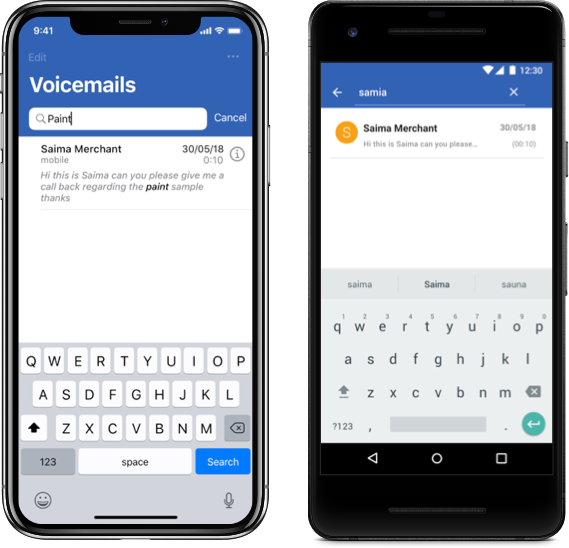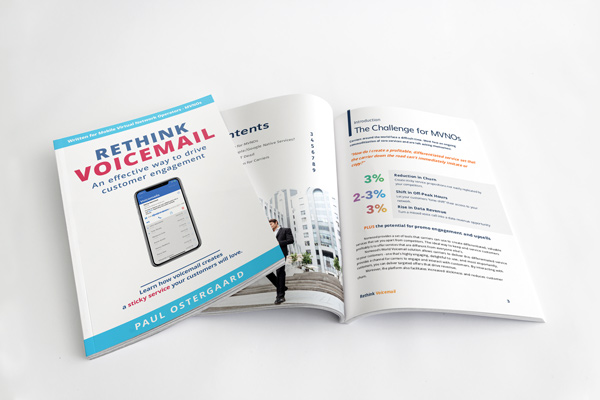 Free Ebook
Rethink Voicemail
How can you create a profitable, differentiated service that other carriers can't quickly imitate?
Find out how better voicemail makes for better business
Curious about our options or how easy it is to deploy World Voicemail to your customers? 
See how World Voicemail works
Boost your Customer Experience KPIs