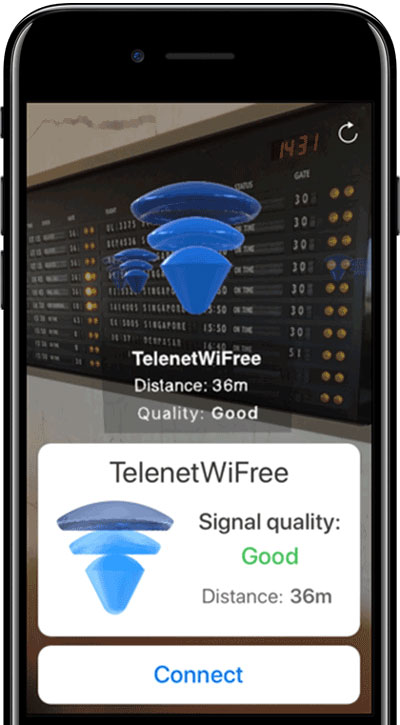 Highlights
Public Beta Launch of World Wi-Fi to commence in the first week of September 2017
Full World Wi-Fi release planned for late September 2017, following the expected release of Apple'siOS 11 operating system
World Wi-Fi will deliver globally discoverable, simple-to-connect and secure Wi-Fi access
World Wi-Fi addresses the three core Wi-Fi usage issues of discoverability, connectability and security
Norwood will deliver access to more than 40 million Wi-Fi Access Points at launch, through its two signed Wi-Fi partners, Devicescape and Fon
Discussions continue with a third potential Wi-Fi partner to expand this network
Access to the World Wi-Fi service will be provided on a subscription basis, with a monthly subscription priced at between AU$5 and AU$10 per user for basic access, using Norwood's World Credit
Telecommunications pioneer Norwood Systems Ltd ("Norwood" or "the Company") (ASX: NOR) is pleased to announce availability timeframes for the Public Beta and Full Release of World Wi-Fi.
World Wi-Fi a revolutionary Wi-Fi access App that allows users to connect to Norwood's global federated Wi-Fi network using World Wi-Fi's integrated and sophisticated discoverability, connectivity and security features. World Wi-Fi was chosen in 2016 as a national iAwards Finalist, under the "Most Disruptive Technology" category.
Discoverability: On iOS devices, World Wi-Fi will leverage ARKit, Apple's forthcoming Augmented Reality software framework. ARKit was announced at Apple's WWDC conference in June 2017 and will be released as part of iOS 11 in September 2017. Using ARKit, World Wi-Fi delivers unprecedented realism when displaying nearby Wi-Fi Access Points in an Augmented Reality viewing mode, in turn delivering an easy, enjoyable and intuitive user experience for World Wi-Fi users hunting for Wi-Fi connectivity.
Connectability: World Wi-Fi's new "two-click" connectivity model will help both Android and iOS device users to connect to more than 40 million Wi-Fi Access Points. For iOS users, Connectability is leveraging Apple's forthcoming "Network Extension Hotspot Configuration" framework in iOS 11, which allows iOS Apps for the first time to connect directly to Wi-Fi Access Points. Connectability bypasses the typical screen requesting personal data and optionally credit card information, radically simplifying the connection process and giving users the quickest and simplest possible way to connect.
Security: As part of the monthly subscription, all World Wi-Fi connections will be automatically secured by VPN to Norwood's gateway internet servers (where allowed by local laws), providing its users with the assurance of safe Internet access, even on unsecured Access Points in the Norwood network.
Norwood Systems' CEO and Founder, Paul Ostergaard, commented:
World Wi-Fi will transform and radically simplify how users can securely connect to Wi-Fi networks around the world. I am very excited to see this amazing App finally hit customers' hands in the next month! Our team has developed and polished the World Wi-Fi App over the past year into an incredibly useful tool for end-users to get cost-effective and secure worldwide access to the Internet. We have worked very hard on iteratively refining World Wi-Fi's user interface over this time to deliver a simply amazing user experience. We have also been providing feedback to our ecosystem parties, such as Apple, over the past year, to ensure World Wi-Fi's actual user experience will match targeted expectations. I am delighted to say that virtually all this input was taken on board by our partners and effectively responded to, allowing us to deliver a very special bundle of product benefits in this first release of World Wi-Fi. Our loyalty channel partners have expressed strong interest in World Wi-Fi as a potential proposition for their clients' consumer markets. We are looking forward very much to progressing a number of promising World Wi-Fi white label discussions with our loyalty partners and their clients in the near term.