Revitalising 'Voice as a Service'
CogVoice™ by Norwood Systems offers a revolutionary new Cognitive Voice Services Platform with unique Benefits.
A Revolutionary new AI Voice Platform
Breakthrough Voice Dialog Performance
For Mass Adoption & Scale
CogVoice powers differentiated, valuable voice applications
These three game-changing use cases just scratch the surface of what's possible with the CogVoice.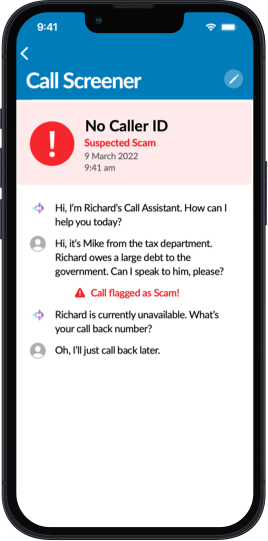 CallScreener™
The CallScreener assistant speaks to unknown callers to filter our spam, scam and robocalls. Protecting your customers from wasted time and lost assets.
JobsAgent™
Small business owners are now empowered with their own virtual 'secretary' to handle inbound job requests easily.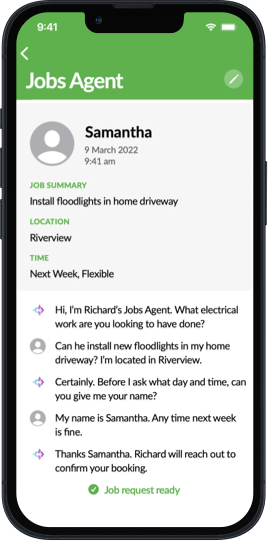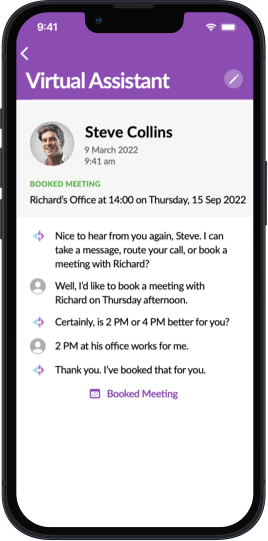 VirtualAssistant™
The next generation in virtual personal assistant services that can book meetings for you, route calls, take messages and much more.
Hyper-Scalable
CogVoice apps can be deployed to serve thousands or millions of end-users and scale to attend calls as required.
5G-powered
The future of 5G inbound call completion – CogVoice leverages the speeds of 5G to deliver low-latency conversations.
Easy-to-Use App
Setup is as easy as downloading and configuring an app. View and manage all of your conversations in one place.
See CogVoice in Action at MWC Barcelona 2023
Book a demonstration with our team.