Category:
Industry Solution
STATE OF MOBILE CALL LOGGING

Manual
Data collection is often limited, manual and unreliable.

Capture of Irrelevant Data
Automatic systems blindly logs everything, even personal calls.

No Insights
Inaccurate or incomplete data collection limits the effectiveness of AI to deliver real business insights.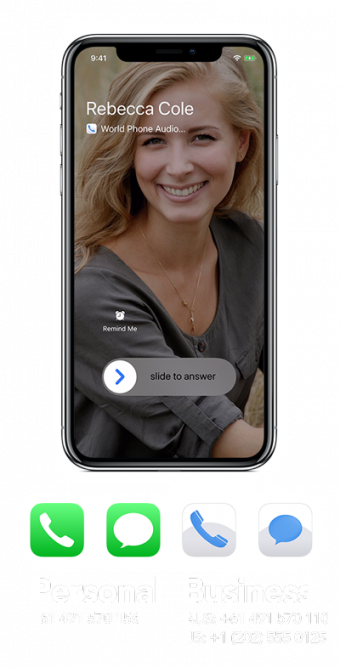 INTRODUCING SECONDLINE – THE VIRTUAL CELL PHONE
A Virtual Cell Phone giving real insights

Connect every conversation to revenue
If your CRM can't see it, then it's hard to maximise value from it. SecondLine puts all your business mobile call and text data into your CRM in near-real-time.

For Company-owned and BYOD
It's not just for company-owned devices. SecondLine also deploys easily and securely on employee-owned phones too. Your talent can now use their personal devices for business calls and text messages.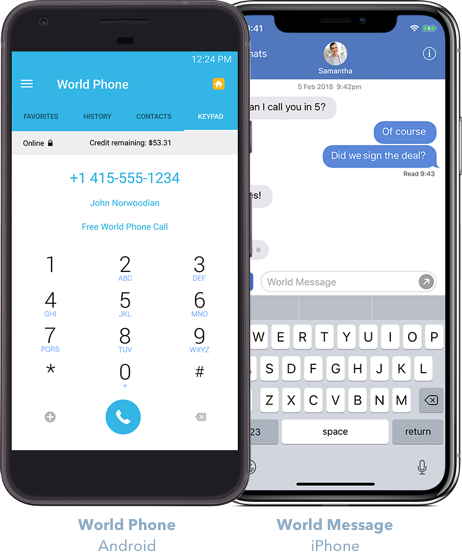 Supports all major CRMs
Secondline supports direct integration with all the major CRMs, including Salesforce and Oracle CX.

Enquire about SecondLine now
Find out how SecondLine can optimise your CRM data and enable AI insights.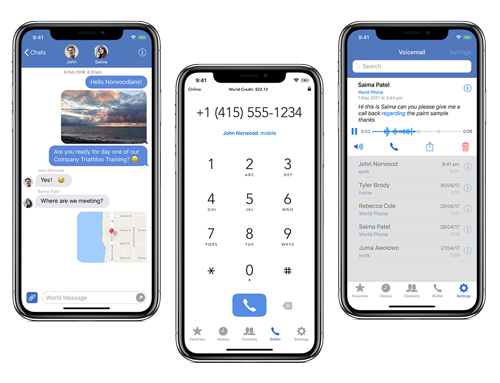 Tied one SIM & Number
It's hard to conveniently separate our business and personal lives. If you need multiple numbers, you need multiple phones.

Giving away our Privacy
If we're not using a second device, we share our personal number, giving away our privacy.

Costs you Time and Money
Managing multiple phones for staff is expensive – both in terms of the cost to buy new phones, and the time spent managing the new fleet.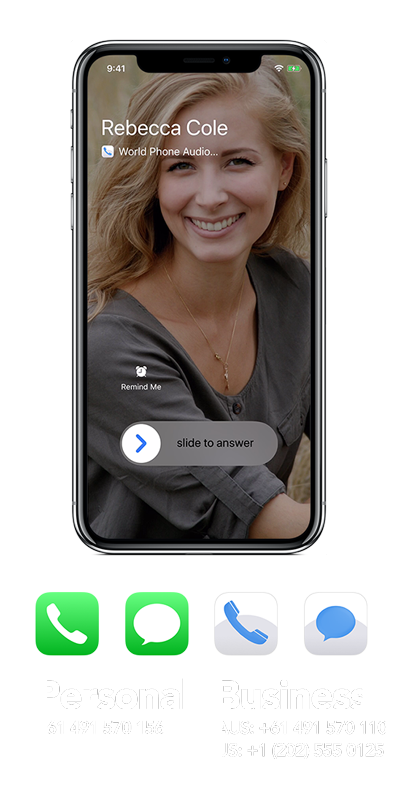 INTRODUCING SECONDLINE
SecondLine isn't a single App.
It's two Apps that together make life easier.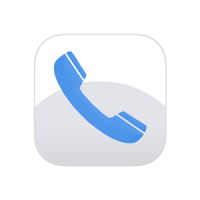 Talk with World Phone®
Use your second phone number(s) to make and receive crystal clear calls
International calls are a fraction of the cost
Visual voicemail with transcription changes the way you think of voicemail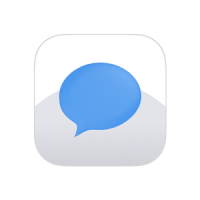 SMS & IM with World Message
Send and receive SMS messages and instant messages using your second phone number(s)
Cost effective International SMS
Share rich media like photos, contacts and locations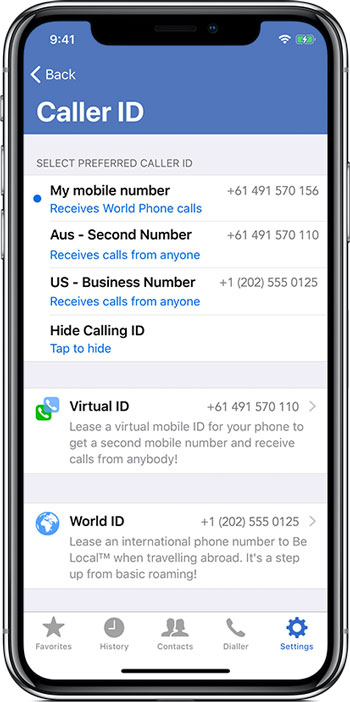 No switching between devices
You can do almost anything on your phone, so why should you have to switch between devices for work and play? With just one phone, SecondLine lets you call and text from as many numbers as you need. Goodbye, juggling phones. Hello, convenient communication.

Reduce Mobile Costs
Buying business phones for staff is an expensive exercise when what you really want is a business phone number. With SecondLine, you can issue company numbers instead of company phones, these numbers are owned and managed by you.
Keep private and work lives separate
Because you hold different numbers, SecondLine keeps your business and personal communications separate, this means your private information is never captured or recorded.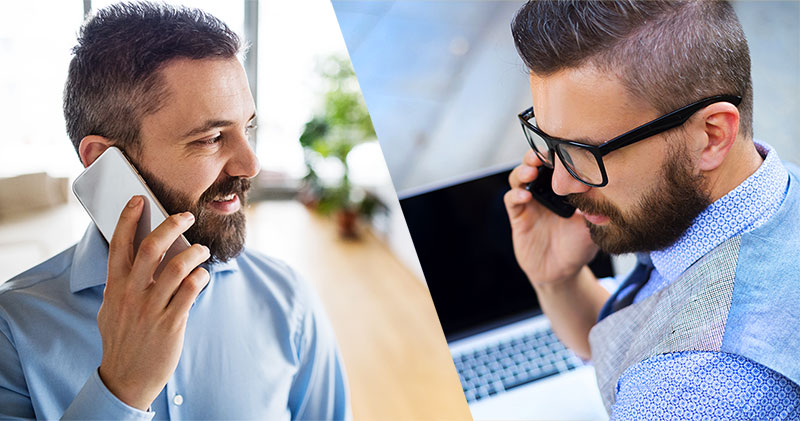 Enquire about SecondLine now
Find out how SecondLine than make managing your personas and communication more convenient, and protecting your privacy easy.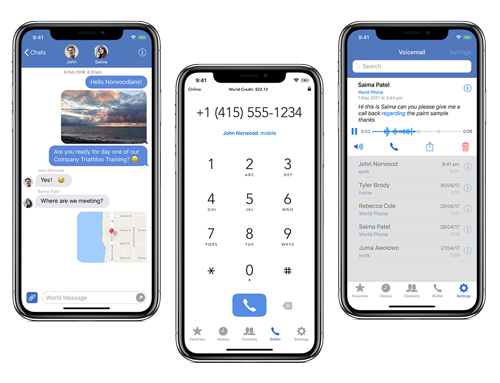 Secure, Fast to Deploy & MiFID II Compliant
Find out how Norwood's Financial Services communications solutions enable you and your staff to operate more productively.
Financial Services Providers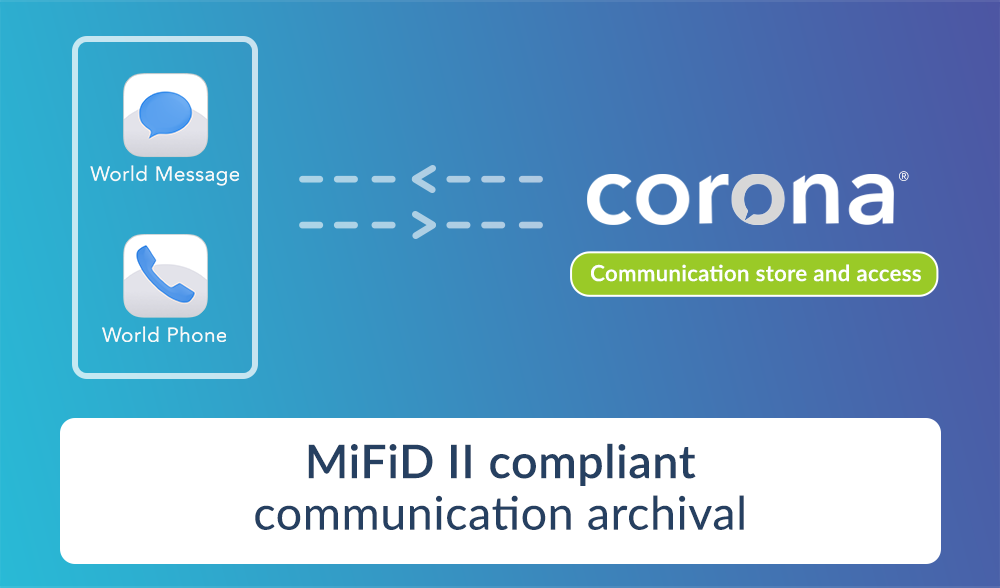 Regulatory Compliance
Regulations regarding communications record-keeping are increasing for financial services firms. Many of these regulations now apply not just to fixed-line communications like email and office phone calls, but to mobile communications too.
Addressing such regulations is complicated by the international nature of many firms' cell phone fleets (not all on one network or in one country), and by the increasing use of BYOD policies within finance firms.
How will your firm comply with increasing regulatory requirements to record calls from the cell phones of workers across multiple countries, some of whom may be using employee-owned smartphones?
MiFID II
MiFID II applies to all financial services firms that trade in, or with, the European Union, or that provide financial advice in, or with, the European Union, including firms and traders based outside of the EU.
MiFID II Article 16(7) requires an investment firm to:
"…take all reasonable steps to record relevant telephone conversations and electronic communications, made with, sent from or received by equipment provided by the investment firm to an employee or contractor or the use of which by an employee or contractor has been accepted or permitted by the investment firm."
Norwood's Financial Services solution fully meets the MiFID II requirements by providing the World Phone® calling app and the Corona Cloud™ telephony, recording and archival system.
World Phone® is a smartphone app which puts a second phone on a smartphone, independent of the SIM card and underlying cell carrier. World Phone® comes with its own number, calling and receiving just like any normal smartphone call. All World Phone® calls are carried via Norwood's cloud telephony system, Corona™, which handles call completion as well as recording all voice calls in the cloud and providing metadata in the form of call detail records.
World Phone® is a mature and proven technology, with over five million users around the world.
Better, Easier, Compliance
Norwood's Financial Services solution provides some important benefits:
Compliant: Makes your cell phone operations fully compliant with mobile recording and archiving regulations;
Removes schedule risk: Fast deployment in days (not months) with no integration dependencies;
Network- and country-independent: Works across all cellular carriers: all networks, in all countries, even when roaming;
Covers BYOD too: Seamless operation on both company-owned and employee-owned devices;
Secure & Reliable: Recordings are made in the cloud, not on the handset, for more secure and reliable records; and
Compatible with existing systems: Can provide recordings and metadata into your existing recording and archiving systems if preferred.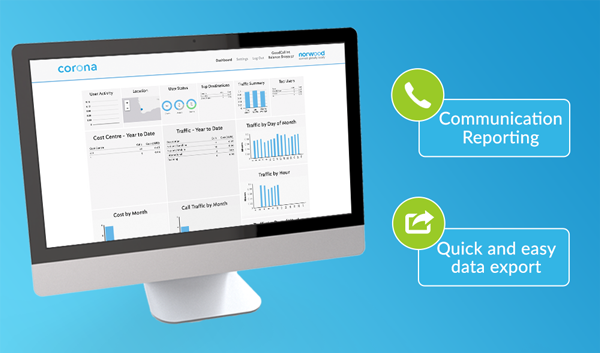 Good Corporate Governance
Our Corona solution will enhance and improve your Corporate Governance on three major fronts:
Real-time visibility and control of mobile business communications

Monitor all mobile business communications on the real-time console, globally; enable and disable users instantly, and automatically and instantly retrieve the phone numbers of departing personnel.

Providing staff with the most efficient mobile communication solution

No more carrying two phones. Your staff can use one device that suits them best, regardless of whether it is company-owned or employee-owned. All business calls are fully recorded and archived, right from their device of choice.

Protecting employee privacy

No private data or private communications are tracked or recorded.

Corona® Cloud is the regulation compliant and easy-to-use BYOD solution for Enterprises of any size. Click the button below and learn more.
Secure, Ultra-Convenient & Enabling HIPAA* Compliance
Find out how Norwood's Healthcare communications solutions enable you and your staff to provide better care.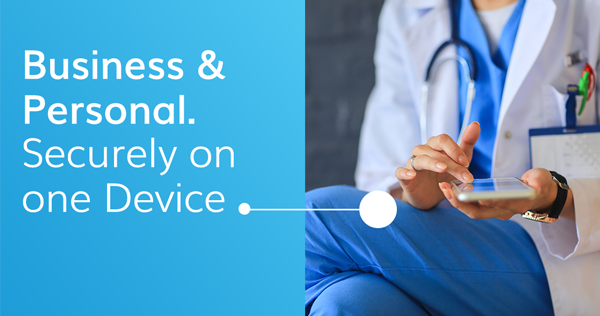 Safety, Security and Privacy
Work within the Healthcare Sector is of a sensitive nature and when coupled with an increasingly mobile and often remote workforce, providing staff with better safety, security and privacy is of paramount importance.
Our unique Corona® solution consists of a management console and an app loaded on your health professional's smartphone which acts as a Virtual Business Phone. It provides a totally separate professional number for calls and SMS and importantly, comes with an underlying safety and security platform.
Healthcare providers can now provide staff with a separate business communication platform directly on their own personal device. Our solution enables staff to easily separate all their personal communications from all their professional communications for both voice and SMS messaging.
One smartphone can now host several professional numbers completely independent of the user's existing personal cell number, thereby protecting employees from the dangers of personal number exposure and abuse. The same app-based solution comes with an optional staff tracking mechanism as well as a complete voice and messaging capture, reporting and archival platform.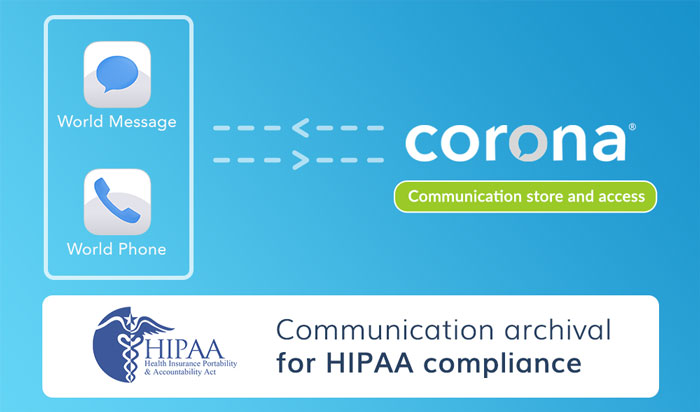 HIPAA Compliance
At a minimum, HIPAA requires the securing and recording of both written and electronic communications between healthcare workers and patients in respect of Protected Health Information (PHI).
Because HIPAA is technology-neutral, there is no such thing as HIPAA-compliant messaging solutions1. However, HIPAA requires that covered entities address security by identifying "reasonably anticipated risks" of a breach and creating mitigation strategies.
Compliance can be maintained with security rules such as:
App Passwords

Automatic logout

Voice and message encryption

Secure archiving of communications
With our Corona® solution, we enable complete HIPAA compliance through our automated capture, archiving and reporting facility. This applies to all professional voice and SMS messaging and to satisfy HIPAA guidelines regarding professional care and adequate recording of information between healthcare professionals and patients. In addition to automated SMS and voice call metadata capture, Corona® can also provide reporting in real-time down to the individual, cost centre or location level, and even cellular call recording where required.
*Health Insurance Portability and Accountability Act (45 CFR part 160, 45 CFR part 162, 45 CFR part 164)
1Text messaging and Protected Health Information', Dolet, B., Centre for Biomedical Ethics & Society, Vanderbilt University, 2017.
Good Corporate Governance
Our Corona solution will enhance and improve your corporate governance on FOUR major fronts:
Providing staff with an integrated and practical mobile business communication facility.

Ensuring staff know their personal cell number is protected and not used for patient communications.

Providing staff with safety and security around their actual location.

Adherence to HIPAA requirements.
Risk Management
Good corporate governance and compliance with regulatory requirements can reduce potential legal and professional indemnity insurance exposures for the Healthcare Provider.
Recent legal cases involving Healthcare workers have highlighted the scope of responsibility of the employing organisation and importance in adhering to the appropriate codes of conduct.
Our solution will help reduce risk levels by providing the appropriate facilities for business communications and the downstream capture and logging of information to satisfy regulatory requirements.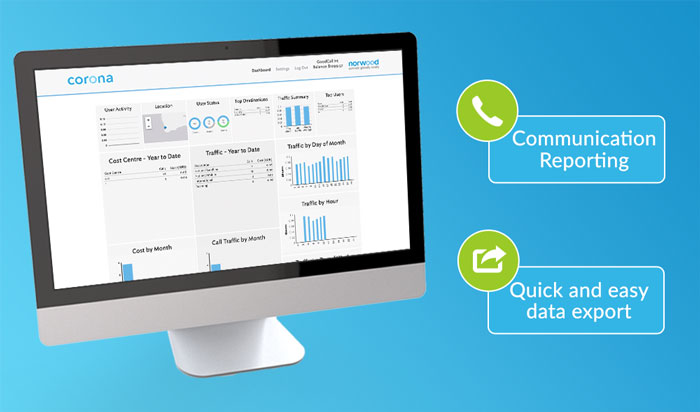 Eliminate Expense Reimbursements
Our Corona® solution ensures that the cost of any professional calls and SMS messages from your staff are billed directly to your corporate account.
Taking this responsibility from your staff eliminates the need for any expense reimbursement processes together with any associated downstream administration and management.
This not only simplifies the overall communication process for staff but also significantly improves your internal productivity around communication expenses and their possible reimbursement
Eliminate "Pooled" or "Business Only" Mobile Phones
With Corona and our Virtual Cell Phone service, you can provide a professional calling facility with a separate business number and separate billing on your staff members' personal smartphones.
Personal and professional calling and SMS messaging facilities are provided on the one device but are completely insulated from each other.
This eliminates the cost and administration overhead of "pooled" or multiple phones used by staff for professional purposes. Staff no longer need have the hassle of carrying two phones while employers can eliminate these additional phones altogether from your fleet eliminating the cost and time management.

Corona® Cloud is the regulation compliant and easy-to-use BYOD solution for Enterprises of any size. Click the button below and learn more..