Intelligent spam screening
Spam and Robo-callers are annoying and waste our valuable time. Aïda screens unanswered incoming calls to filter our spam callers from the real ones.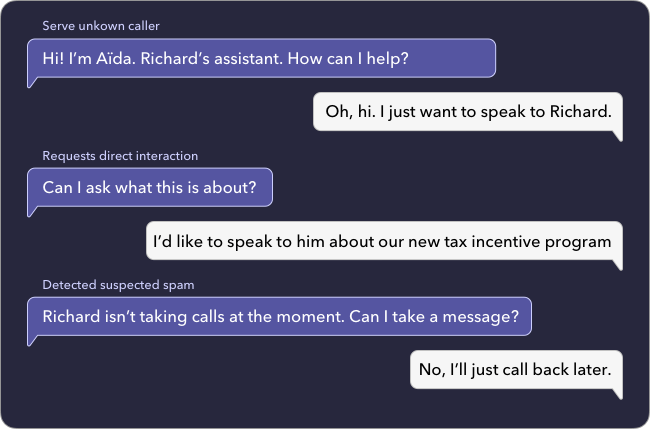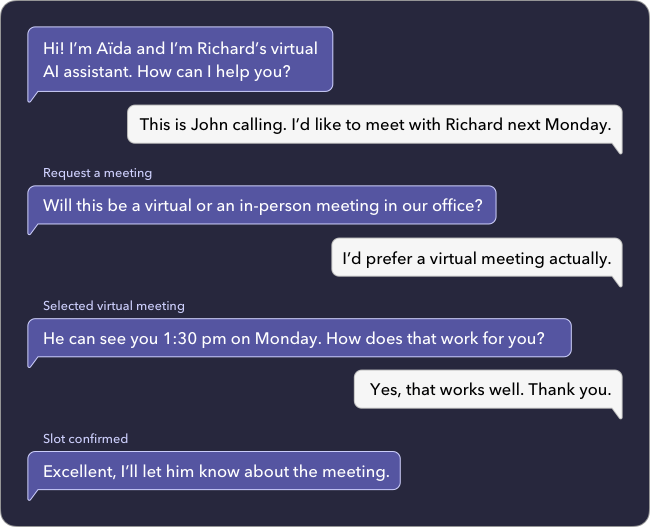 Assistance while you're busy
Sole traders, small businesses and individuals alike are often too busy to attend phone calls. Aïda handles incoming calls like a personal assistant to route calls, take messages and arrange appointments so you can focus on your work.
Hyper-Scalable
Aïda can be deployed to serve thousands or millions of end-users and scale to attend calls as required.
5G-powered
The future of 5G inbound call completion – Aïda leverages the speeds of 5G to deliver low-latency conversations.
Easy-to-Use App
Setting up your assistant is as easy as downloading and configuring the Aïda app. View and manage all of Aïda's conversations in one place.
Questions? Get in touch today!
Click the button below to get in contact with a Norwood Systems sales representative in your area.