World Voicemail is simple and intuitive to use. In case you're unsure what the main menu icons mean, see the diagram below.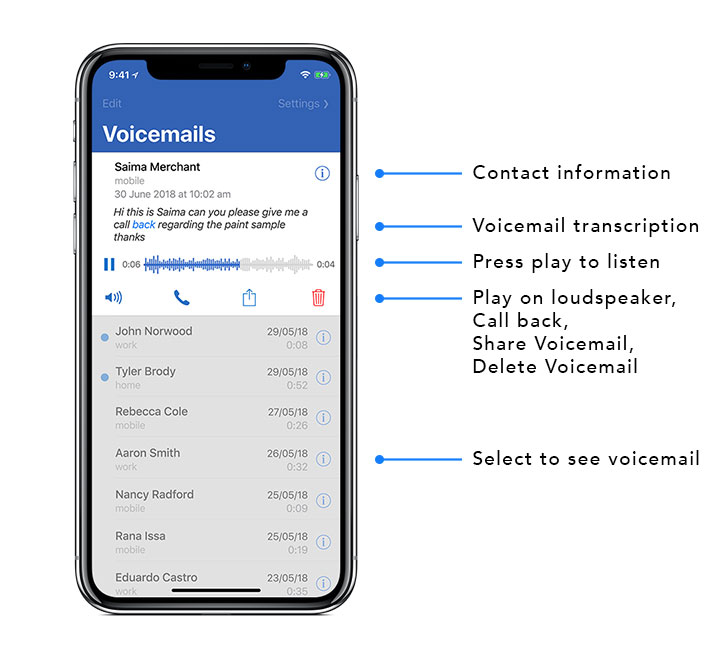 Interacting with your voicemails
Congratulations! 🎉 You're now ready to use World Voicemail. Why don't you ask a friend to send you a voice message to see it in action?
The screenshot above shows you what each interactive element means.