World Wi-Fi has a number of easy and surprisingly fun ways to search for Wi-Fi – Map View, Augmented Reality (AR) View and Search.
Map View
Use the map view to scroll around and zoom in and out of any location. Wi-Fi nodes are represented by blue Wi-Fi icons on the map. Just click on a node to see its rating, signal strength and distance from you. Click the Connect button and wait a few seconds to connect.
Your connection will automatically encrypted and secure. If you connect while in a country that prohibits VPN's, the connection will not be encrypted.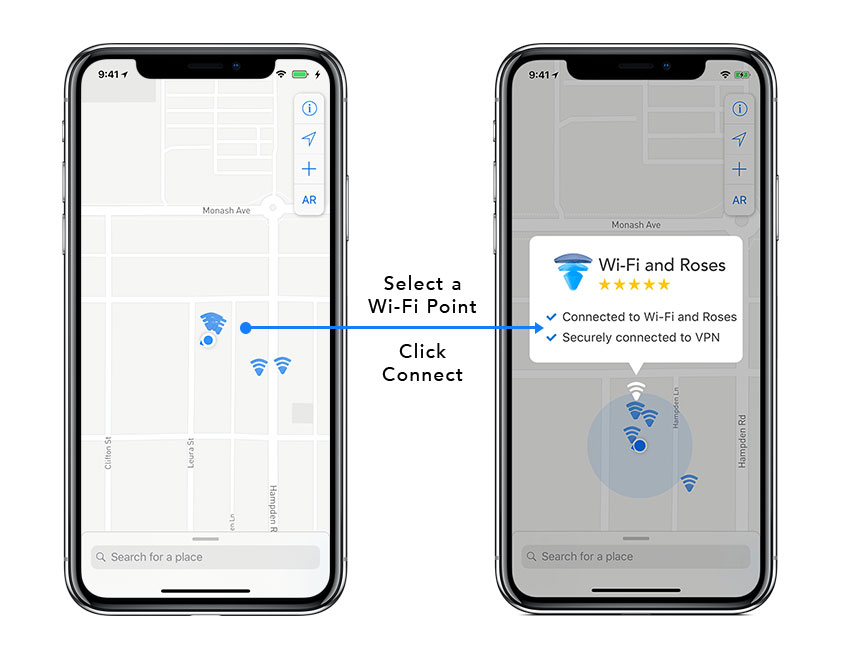 AR View (iPhone Only)
You can switch to Augmented Reality (AR) View from the map screen by clicking on the AR icon.
AR View allows you to find a nearby Wi-Fi hotspot quickly and accurately. Just hold your phone in front of you and see your target Wi-Fi node hovering in its precise location. Now you don't have to wander while staring at a map. AR View is the final hop to a Wi-Fi connection.
You can connect to a node while in AR View too. Just click on a node onscreen to see its information. Click on the Connect button to connect in seconds.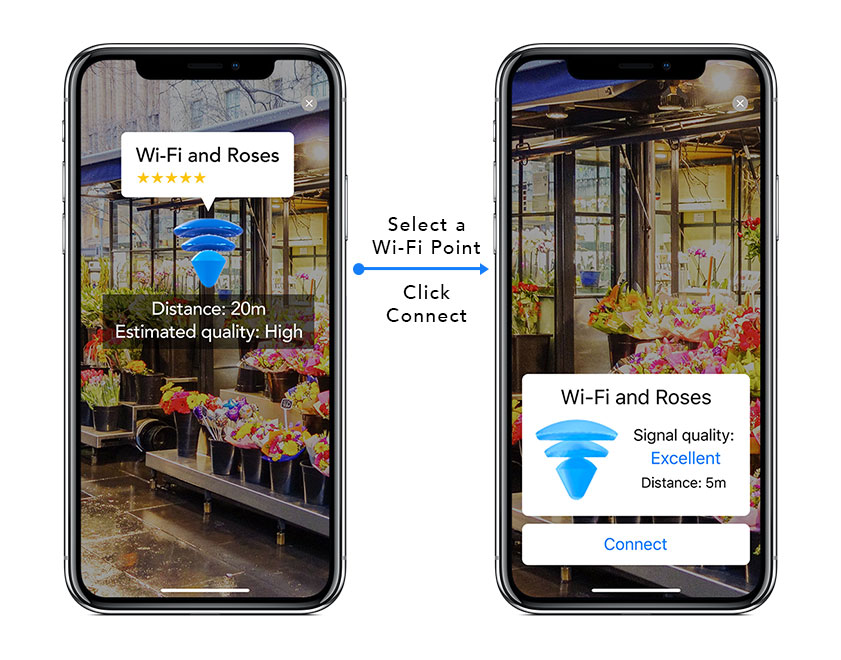 Search
Curious to see the Wi-Fi coverage of other locations around the world? You can use Map View to manually navigate to the destination, or you can use Search to find it in seconds.
To search, just click on the 'Search for a place' text field at the bottom of Map View, and type in the location you would like to inspect.