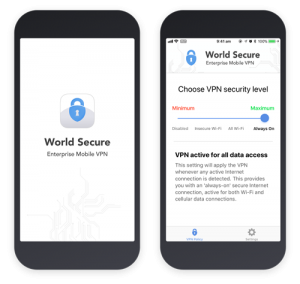 See what World Secure can do for your company
Secure-and-Forget. Automatic security to browse privately from anywhere. Even over public Wi-Fi!
Seamless security achieved enterprise-wide at the speed of light. Take instant control of your personal and corporate security policy with a VPN and IKEv2 encryption.
Enquire now
Simply fill out all fields.