STATE OF MOBILE COMPLIANCE

War for Talent
Telling staff to carry two phones is a sure way to lose the War for Talent. Your people want to win business – they expect efficiency, not bureaucracy

Privacy
Recording all calls, including private ones, is never going to fly. It creates HR issues, potential liability and problems with privacy regulations. But how can you split private from business?

All smartphones, all networks
Apple or Android? From your employee's personal iPhone to a company-owned phone in your overseas office, your recording needs to work on all of them, on any carrier, everywhere, all the time.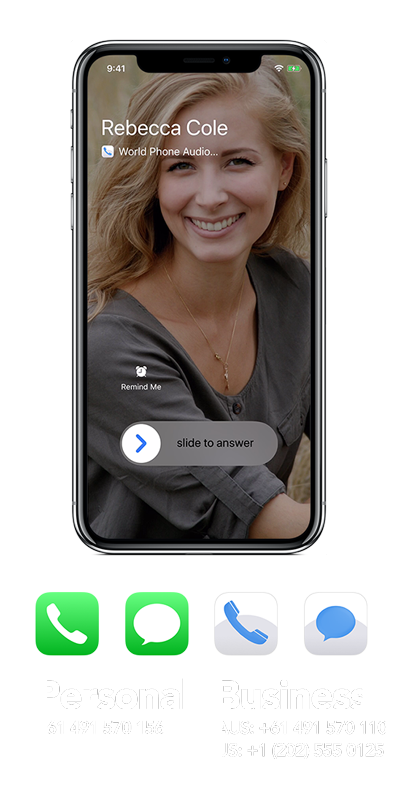 INTRODUCING SECONDLINE FOR BUSINESS
Two Apps to Talk and SMS, with its own business number.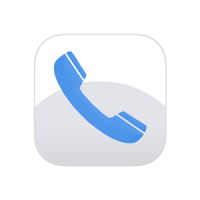 Talk with World Phone®
Use your second phone number(s) to make and receive crystal clear calls
Use a new business number, an existing number, or even a desk phone number
Visual voicemail with transcription changes the way you think of voicemail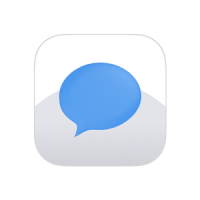 SMS & IM with World Message
Send and receive SMS messages and instant messages with a business second phone number(s)
All business messages are recorded for regulatory compliance
Share rich media like photos, contacts and locations

For Company-Owned and BYOD
It's not just for company-owned phones. SecondLine also deploys easily and securely on employee-owned phones too. Now your talent can use their favourite device, and you don't have to maintain a fleet of company phones any more.

Only record what matters
SecondLine records all business activity and is fully separate from private smartphone use. We only record business calls so your staff's private lives stay private, and so you're not paying to record conversations about cats or last night's dinner.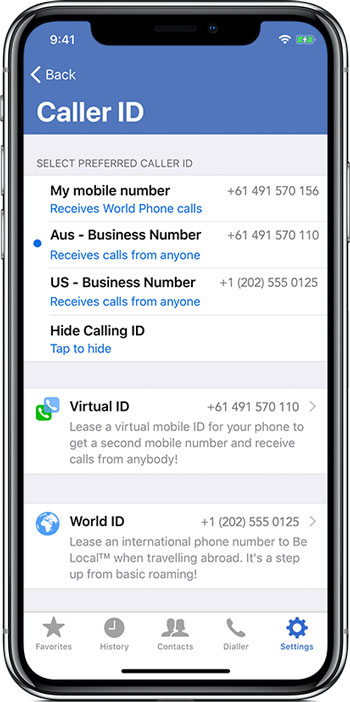 More control and security over your communications
Activate and deactivate employees instantly from the cloud console, for better security and control of your HR and operations. Use our encrypted cloud storage or live-export to your existing on-premises recording system.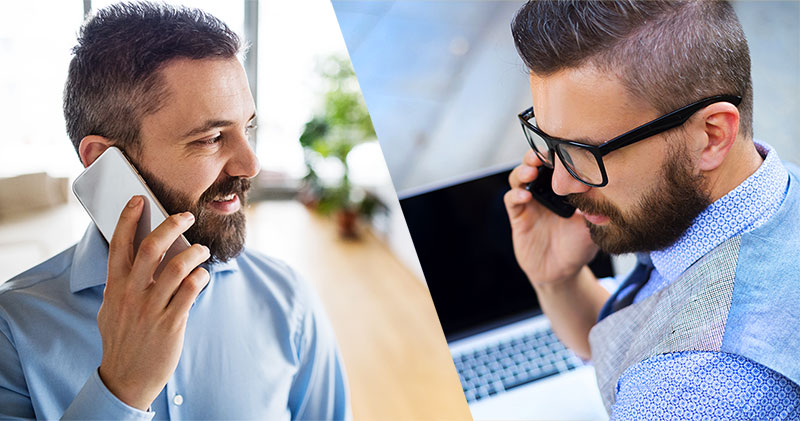 Enquire about SecondLine now
Find out how SecondLine than make managing your personas and communication more convenient, and protecting your privacy easy.